I just wrapped up my interview season for Master's/Specialist level School Psychology programs! Whew!
I wanted to write a blog post while all of it is still fresh in my mind in case anyone finds it helpful.
Honestly, I was scared of getting really tricky questions. A lot of the questions were very straightforward. It wasn't meant to trip up applicants.
Side note: As someone who has written about lived experience with a mental health condition publicly, I was stressing out about that… However, one professor actually seemed impressed with my writing & advocacy work. That made me feel so much better. I did not write about bipolar disorder in my application or mention it in my interviews (but relevant published pieces were listed on my CV), but any quick Google search would reveal that diagnosis. Another professor mentioned my Twitter follower count (that made me laugh). So, yes, those interviewing you will likely Google you. Be prepared for that aspect of interviews. I did not get negativity from that but I know that many students are concerned about diagnoses being public knowledge. Stigma exists (ironically, even in the mental health field).
What should you do right before interviewing?
Review their program! A lot of programs are similar and it can get confusing. You don't want to end up saying how you love X feature of their program… only to end up being mixed up with another program. Whoops. I took notes about features that stood out (e.g., specific courses, like a course on preschoolers; experience in a psych clinic).
Look up faculty. I looked up the research interests of each faculty member and wrote them down. Make questions to illustrate that you took the time to really dive deep into the program and its faculty.
Review your own application. This includes your essays as well as your CV. You want to refresh yourself on examples of relevant experiences, research, etc.
Get questions ready for current grad students. You will likely have the opportunity to engage with grad students. Have your questions prepared. You may be curious about the transition to grad school.

What coursework is the most challenging?
Which ones are your favorite?
What is it like to be a student in the area?
What drew you to this program specifically?
Their answers can help you appear more informed in your own interviews! For example, one student mentioned being interested in the optional autism courses, ones which were not mentioned on the website.

Dress the part. Yes, even with Zoom interviews, it is important to dress professionally. Show that you take it seriously.
Breathe. You've got this!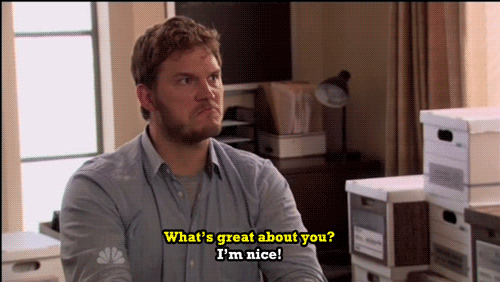 Preparing:
Maybe this was overkill, but I looked up common questions and jotted down notes/brief answers for each. I'm a visual person, so I had an index card for each question and color coded them (e.g., category for professors, for grad students, for common interview questions). Then, I rehearsed them aloud.
It was nice to have these notes. It made me feel a lot more prepared and relaxed! What types of questions can you expect? I'll share a few below!

Common Questions:
Tell me about yourself.

What is your academic background? When did you graduate? What degrees?
What are you currently doing? Are you working, researching, or volunteering in a relevant role?

What experiences do you have that have prepared you to pursue this career/degree?

What relevant coursework (e.g., psychology, education) did you take?
Do you have experience shadowing or interviewing a school psychologist?
Highlight roles with research.
Highlight roles with children (e.g., tutoring, coaching, teaching).
Any organization or club involvement (focused on mental health, psychology, education, kids) can count!

What drew you to school psychology?

This should go beyond "working with kids" since many occupations allow for working with children.
I said that I liked being able to play detective, gathering evidence from assessments/interviews/observations and figuring out how to best help students.

What have you done to explore this field? What does a school psychologist do? What are their roles?

Have you interviewed someone? Shadowed? Looked up info on NASP? Read books, blogs, etc.?
Show that you actually know what a school psychologist does in their day-to-day roles!

Why not another field (e.g., school counseling, school social work, clinical/counseling psych, mental health counseling)?

If it looks like you have not explored and ruled out other fields, it does not appear like you have made an informed choice about applying to grad school.

What are your strengths and weaknesses?

Strengths: I chose ones that are essential to school psychology, such as strong communication skills/writing skills, flexibility, juggling multiple roles, flexibility, etc.
Weaknesses: This is always a tricky question. The key is to show that you recognize it (no one is perfect) *and* that you are already working on improving. My example was confidence in my own abilities.

What are your career goals? Where do you see yourself in 5, 10, or 15 years?

Relevant topic this year: I talked about the short- and long-term consequences of COVID-19 on students. This is definitely an area that school psychologists will need to focus on immediately and in the future!
Do you plan to work in public schools? Where? With what age group?
Do you have goals related to improving schools?
What is your area of interest? School mental health? Anti-bullying initiatives? Social justice?
Do you plan to pursue a doctoral degree (either directly after a Master's or after years in the field)? If so, why?
Do you want to be a researcher? A professor? A school psychologist in schools? A clinical-school psychologist? Private practice?

Why are you interested in pursuing a Master's/Specialist level degree? Are you interested in a Ph.D./Psy.D.?

I was asked why I wasn't applying to doctoral programs. That honestly threw me off, so I wanted to include it here in this list. I responded with that I aim to be a master's/specialist level practitioner now, but I may pursue a doctoral degree after years in the field, if academia/research/private practice interests me. A doctoral degree creates more options but is not necessary for someone interesting in practicing in schools.

What qualities/traits do you have that would make you a good school psychologist?

Qualities could include traits like:

Being able to work well individually as well as on a team
Flexibility
Organization
Driven to constantly learn/improve
Communication skills
Writing skills

What are your research interests? Is there a lab/faculty member whose research interests you?

It is good to show that you have looked into their research! This may be a bigger factor if the program is research-intensive rather than practitioner-oriented.

What draws you to their specific program?

Courses?
Location?
Research topics?
Faculty?
Professional growth opportunities?
Volunteer/outreach opportunities?

How do your career goals align with this program?

As in, if the program is focused on creating specialist-level practitioners and that is your goal, that is a good fit.
If it is not research-focused but you want a research-oriented career (e.g., Ph.D. –> academia/professor track), that program may not be the best for you.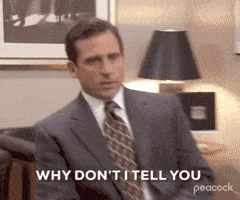 Other questions:
Is there a particular age group you feel more comfortable with? Less?

Some applicants are interested in a specific condition, such as working with children diagnosed with autism. Some are interested in working with young children while others are interested in working with middle or high schoolers.

What are your experiences working with children?
What are your research experiences?
How do you plan to pay for the program/support yourself financially?

Graduate assistantships?
Scholarships?
Support from family?
Savings?
Side jobs?
FELS (forgivable loans)? Loans?
Also, keep in mind questions:
Questions for specific professors (such as about their research or courses)
Questions for current grad students (such as about their academic experiences)
After interview:
For many of the interviews, the decision was made within a few days. Therefore, I aimed to send a thank you email pretty soon after the interview day. Even a simple note can make an impact!
Resources:
There are YouTube videos from current/former school psychology graduate students who share their own advice. That is a great resource!
Was this helpful? Do you have more questions about the process? Let me know!