Yes, there is a Halloween costume which mocks eating disorders.
Yes, it is absolutely horrific… not in the traditional Halloween sense,
but in the "WHO WOULD EVEN THINK THAT IS A GOOD IDEA?!" sense.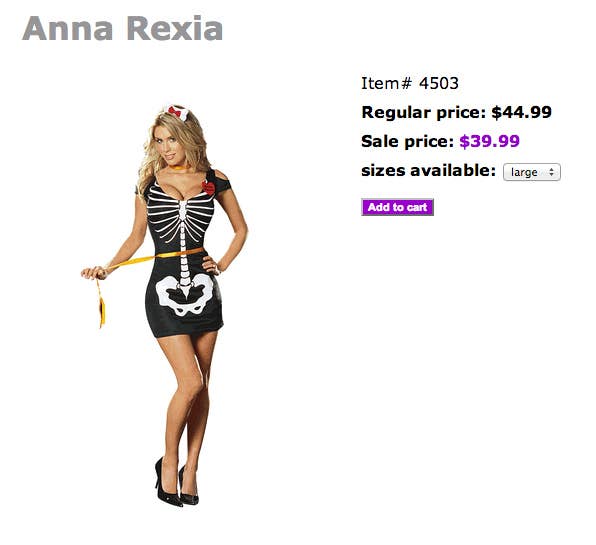 There are crazy, psycho murderers.
There are mental patients who escaped from the nut house.
There are insane patients in straitjackets.
ALL OF THOSE ARE HALLOWEEN COSTUME IDEAS.
NONE of the above are acceptable.
There was even a costume is based on a REAL LIFE mental health hospital, which had closed only a few years before this costume was being made & sold. Good job, NC.
They mock mental illnesses and contribute to stigma. They add onto the idea of those with mental illnesses being violent, unstable, and terrifying.
They take serious, life-threatening conditions and turn them into jokes.
They turn real-life experiences (YES, PEOPLE STILL GET PUT IN PHYSICAL RESTRAINTS, EVEN TODAY) into a punchline.
People deserve better than that… it's that simple.
Mental illness is not a Halloween costume.
Go be pretty much ANYTHING ELSE… like a mouse.
Created a new YouTube video today on the subject!
Check it out!