Headlines discussing anti-anxiety medications as "The Next U.S. Drug Crisis" are cute, but misleading. No, this is not a novel problem. This was not created overnight. Just because it is just now getting more media attention does not mean people have not been dealing with this 'drug crisis' for years.
.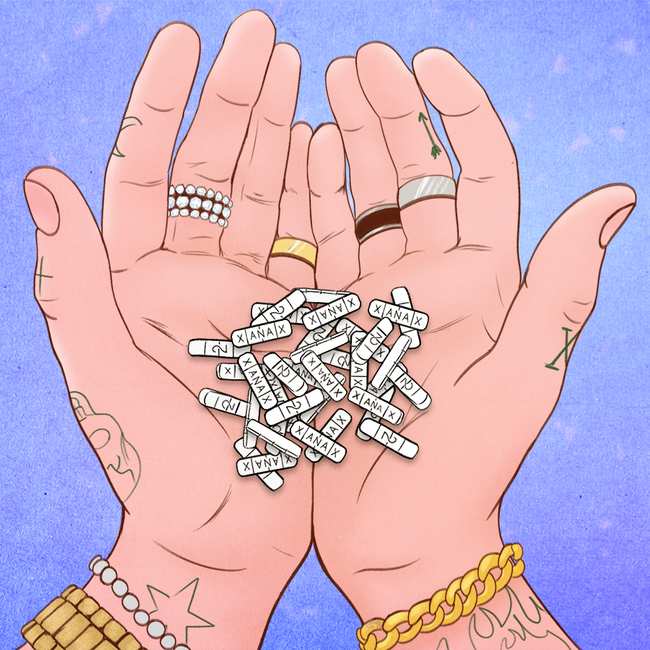 .
What are benzos?
Benzodiazepines (also called "benzos") are a class of agents that work in the central nervous system and are used for a variety of medical conditions.
.
.
What are benzodiazepines used for?
Benzodiazepines may be used to treat:
alcohol withdrawal
anxiety
as a muscle relaxant
panic disorder
seizures
sleep disorders
to induce relaxation and cause amnesia prior to surgical operations.
.
Benzodiazepine Mechanism of Action:
.
These produce CNS depression by enhancing the effects of the major inhibitory neurotransmitter, gamma-amino butyric acid (GABA), thereby decreasing brain activity.
Benzodiazepines are classified by their duration of action that ranges from less than six hours to longer than 24 hours. Some benzos have active metabolites that prolong their effects.
.
Common Benzodiazepine Terms:
Street names: "Benzos", "Downers", "Nerve Pills", "Tranks"
.
5 Most Commonly Prescribed:
Alprazolam (e.g., Xanax)
Lorazepam (e.g., Ativan)
Clonazepam (e.g., Klonopin)
Diazepam (e.g., Valium)
Temazepam (e.g., Restoril)
These are also the most frequently encountered benzodiazepines on the illicit market.
.
Are benzodiazepines safe?
When prescribed by a doctor and used for short periods of time, such as the day of surgery or for less than two weeks to aid sleep, benzodiazepines are safe to take.
Problems start to arise when benzodiazepines are taken at higher dosages than recommended, or when they are taken for more than two to four weeks. Benzodiazepines are potentially addictive and the risk of becoming emotionally and physically dependent on them increases the more you take. In addition, tolerance can develop with their use. This is when the same dose no longer gives the same effect, and a dosage increase is needed to ease symptoms again.
Benzodiazepines should only be taken at the lowest dose for the shortest possible length of time.
.
What are the side effects of benzodiazepines?
Drowsiness, sleepiness, or dizziness are the most common side effects reported. This can make it dangerous for people taking benzodiazepines to drive or operate machinery or perform other hazardous tasks. Alcohol may potentiate these effects.
Other commonly reported side effects include:
amnesia (forgetfulness)
confusion
constipation
nausea
sexual dysfunction
unsteadiness when walking or standing
unusually slow and shallow breathing
vision problems (blurred or double vision).
Withdrawal symptoms may occur with abrupt discontinuation – symptoms may include convulsions, cramps, insomnia, sweating, tremors, and vomiting.
Some people develop a paradoxical reaction to benzodiazepines – this is the opposite reaction to what you would expect. They may become agitated or very anxious, develop hallucinations, have difficulty sleeping or exhibit bizarre behavior such as taking off their clothes in public or taking unnecessary risks.
.
.
.
SOURCES: