Well…
Why NOT use Pokemon?
Why not?
So…
Lately, my emotions have been ALL over the freaking place.
It's not too fun.
So, one day I might just want to stay in bed the entire day…
because I'm just kind of angry at the world and don't want to deal with it.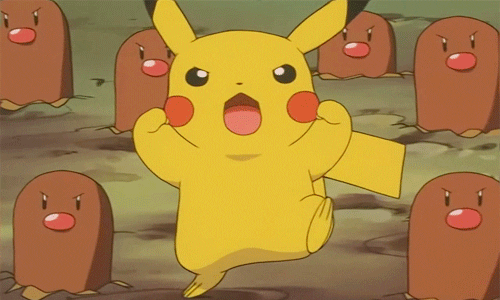 Other days, I'm more like "OMG I LOVE EVERYTHING! THIS IS GREAT! WHAT A BEAUTIFUL DAY!!! THIS IS AMAZING! I LOVE YOU! LET'S GO GET ICECREAM!!"
Then, something or someone makes me mad…
& I have to try to avoid acting out on that anger…
because then I'll just feel ridiculous about it later…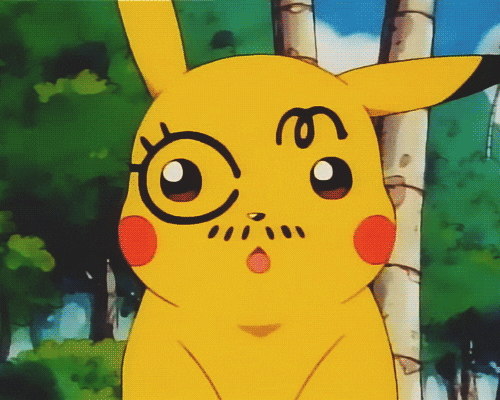 So, this emotional rollercoaster is just DRAINING.
Add a dash of insomnia,
& it is no wonder that I'm not in the best emotional state right now…
unless I'm manic… that is…
Mania is followed by a crash though…
which is, once again, NOT fun.
I'm tired of being tired…
Ugh.
I don't feel like 'myself'.
Whoever it is that I am…
Depressed?
Manic?
'Normal'?
I truly don't know anymore.
So, I'll just sleep…
if I can…
that is…
& hope that tomorrow is a 'good day'…
not a shitty one.
Because, I truly don't know anymore what my day will be like…
other than that it will probably be exhausting…
AGAIN.
I guess I can just try to make the best of it,
my crazy, bipolar life.
It's grand.
& tiring…
& frustrating…
Guess I'll just have to learn to live with the unpredictability,
the instability,
the new challenges,
the new pain…
the new 'normal'…
Well, at least I may be more optimistic about this…
when I'm manic again…
Yay for manic-depressive illnesses…