So…
once upon a time, there was this girl.
This girl is not the typical character with one "tragic flaw".
Oh, no…
This girl is pretty much the entire DSM-5 within a single human body.
Personality disorder? CHECK.
Mood disorder? Yes, please!
Anxiety disorder? The cherry on top, obviously.
The ultimate psychologist's comorbid diagnosis
ultimate fascination and nightmare,
all in one.
So,
to state the obvious,
"something is wrong with me"
is now a oh-too-common phrase
in this girl's lovely existence…
Some days for her are HELL.
AND. IT. WON'T. STOP.
GOES. ON. AND. ON. AND. ON. AND. ON. AND. ON.
AND. IT. WON'T. STOP.
GOES. ON. AND. ON. AND. ON. AND. ON. AND. ON.
AND. IT. WON'T. STOP.
GOES.
ON.
AND.
ON.
AND.
ON.
AND.
ON.
AND.
ON…
SEE HOW ANNOYING THAT IS?!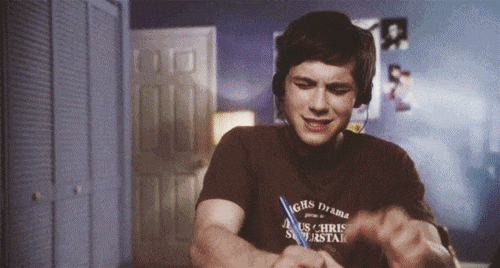 Sometimes, the girl finds relief through distractions…
so she desperately clings on to these distractions
in an attempt of avoiding a major depressive episode or two…
or an OCD episode…
or mixed mania…
basically, to avoid a personal hell.
But, this "personal hell" MUST be confidential, this girl thinks for the longest time…
because, otherwise, she is THAT girl,
THAT
"crazy",
"cray cray",
"psycho"
"bitch"
who
"lost her marbles"
or "lost her mind"
or "has gone insane"…
and that is not the truth…
Please,
this girl wants you to understand that…
Also, people change…
Sometimes, for the better…
Sometimes, for the worse…
But, that is life, dearest reader.
Change is inevitable,
so don't expect me to be identical to how I used to be…
She no longer settles.
She no longer waits for someone else to speak up or speak out.
She no longer fears what others will think or say.
She has changed, but she has also GROWN…
She has learned that self-sacrifice has its limits,
and that it is NOT selfish to think of oneself.
In fact, it is NEEDED, REQUIRED for one's sanity.
Literally.
Optimism is NICE, but it can also be blinding…
Some people are just NOT the best to be around,
no matter how hard she tried to see the best in them.
So, this girl tries to combat such idiotic statements,
assumptions,
and stigma
through EDUCATION,
through LOVE,
through ACCEPTANCE,
through SUPPORT,
through BLOGGING,
through CAMPAIGNING,
through STARTING A REVOLUTION.
#MentalHealthREVOLUTION
She really just wants others to not live a life full of uneccessary pain…
to be "successful",
to be "courageous",
to be "HAPPY". 🙂
& the girl hopes to live happily ever after…
The End.